KINFAUNS MEDICAL PRACTICE
DRS TURNBULL & COYLE DRUMCHAPEL HEALTH CENTRE 80/90 KINFAUNS DRIVE GLASGOW G15 7TS
It's Sunday 3:53 PM — Sorry, we're closed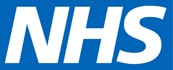 Telephone: 0141 211 6110
illona.clark@nhs.net
Welcome to The Kinfauns Medical Practice:
The Kinfauns Medical Practice has been situated in Drumchapel Health Centre since 1993.  We are a small practice formerly based in Dunkenny Road with Dr Pridle and Dr McCluskey and latterly Dr Robertson.  They moved into the Health Centre and Dr Grieve took over the practice where she served the patients in the practice until she retired in 2015.  The practice is now looked after by Dr Turnbull and Dr Coyle.  As the Health Centre is situated on Kinfauns Drive it made sense to call ourselves The Kinfauns Medical Practice .
FLU CLINICS
It's that time again!!!! Please call the practice to make an appointment.
Flu vaccinations are available for everyone over 65. If you are under 65 and suffer from a chronic disease (such as diabetes, heart disease or COPD), we will text or letter you to invite you to make an appointment or utilise one of our drop in clinics.
The nasal vaccination for all children aged 2-5 (not yet in school) will be given by the Health Visiting Team and the children will be sent a letter with appointment to attend for this.  Primary School children will be given the vaccination in school.
Please call our very efficient reception team to enquire about flu clinics.
Please do not make a GP appointment  just for a flu jag.
PRIVACY NOTICE
How we use your medical records – important information for patients
This practice handles medical records in-line with laws on data protection and confidentiality.
We share medical records with those who are involved in providing you with care and treatment.
We may also share anonymised medical records for medical research and to check the quality of care provided to you.
We share information when the law requires us to do so.
Our website has been designed to make it easy for you to gain instant access to the information you need. As well as specific practice details such as opening hours and how to register. We hope you enjoy having a look around the site and familiarising yourself with some of the online features such as ordering a repeat prescription.  Suggestions and comments on how you feel the site could be improved should be emailed to the Practice Manager illona.clark@nhs.net
Opening Times
Monday
8.30am - 18:00pm
Tuesday
8.30am - 18:00pm
Wednesday
8.30am - 18:00pm
Thursday
8.30am - 19:00pm
Friday
8.30am - 18:00pm
Saturday
CLOSED
Sunday
CLOSED